For a clean home or business,

Call: (276) 644-4035 today! 

Klean-It! is located in Bristol, Virginia.

We provide professional cleaning services in Bristol, VA/TN and  surrounding areas.

Klean-It! is licensed, bonded, and insured. 

You can feel safe and secure hiring Klean-It!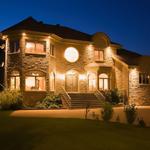 If you're looking for a high quality cleaning service, you've come to the right place.

 At Klean-It! we'll give you the service you expect. 

Klean-It!'s foundation is built on integrity, a good work ethic,

reliability and security.  We offer a high quality cleaning service, along with the most efficient cleaning experience. Our goal is to be the best cleaning service in the business.  We want our customers to be satisfied. 

You will have peace of mind because we are discreet about your

 personal possessions and the contents of your home.

For your security, Klean-It!'s employees must pass a drug test

 and background check.

We provide easy to understand estimates with no hidden charges.

Why spend your money on cleaning products and spend your time cleaning when we can make it easy and clean for you?

Call Klean-It! for a clean and healthy home today! (276) 644-4035

​